The American Playground Company in Grand Island is the Midwest's premier playground and recreational equipment contractor, able to handle all phases of a playground design and installation project. Design, upkeep, installation, our in-house team of experienced professionals will do everything in their power to ensure that your recreational area is realized the way you envisioned it.
American Playground Company's professionals have been extensively trained to evaluate recreational areas and assist in the planning of playground equipment design. Once it has been determined what structures and furnishings you would like, our staff will provide a site layout so you can see how the components of the finished playground will be situated. Now you can decide if it matches your vision for your Grand Island playground; if anything's missing, adjustments and changes can be made until it's just right.
Grand Island Playground Consultation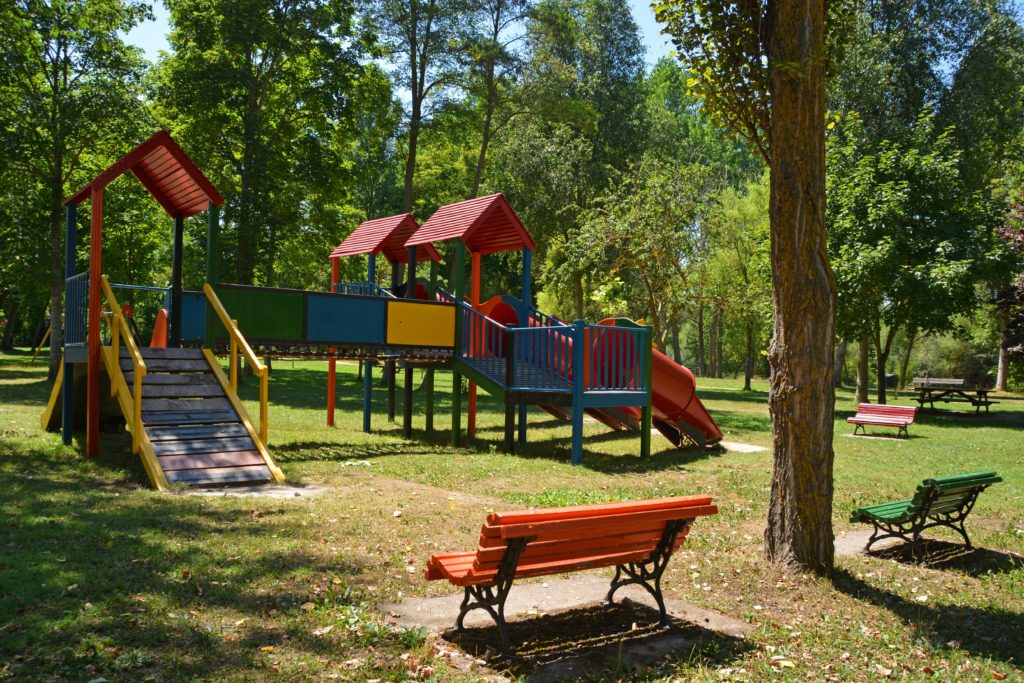 American Playground Company in Grand Island has access to a huge selection of park furnishings, site amenities, playground structures, surfacing and shade structures, to help design the playground you come up with. During our consultation, our staff will point out specific options, and your playground items will be chosen according to the following factors:
Preference
Projected age range of Grand Island playground users
Purpose of Grand Island playground
Capacity of Grand Island playground
Location of Grand Island playground
Budget
Total space
Playground Installation
Installations at American Playground Company are completed by experienced professionals. The installation process is handled securely and with efficiency, our staff devoting close attention to every piece of equipment. Their passion is creating enjoyable, safe environments for all who want to enjoy the recreational space. A fully equipped solution is offered by American Playground Company in Grand Island—in-person consultations as well as virtual ones, computer designed equipment, efficient manufacturing, and safe installation.
Safety
At the forefront of everything American Playground Company does is safety. While not every playground-related injury can be prevented, one way to help reduce the number of accidents is to have frequent maintenance inspections performed by a CPSI certified professional. The CPSI certification program provides installers with the utmost modern and comprehensive training when it comes to playground safety.
Inclusive Play
Inclusive play means children of all abilities play in the same recreational environment. A playground becomes inclusive when it removes barriers of exclusion and provides a rich, sensory playtime experience for everyone. Inclusive Grand Island playgrounds are multi-sensory and safe, promoting multi-sensory fun time, integrated play time, and physical accommodations. An inclusive playground in Grand Island can show to everyone who enjoys it that people of all abilities enjoy playing and interacting.

American Playground Company offers various resources to help determine funding for your playground project. Grants, fundraising community builds and purchasing contracts are useful methods for assisting with finding the right playground for the budget you have.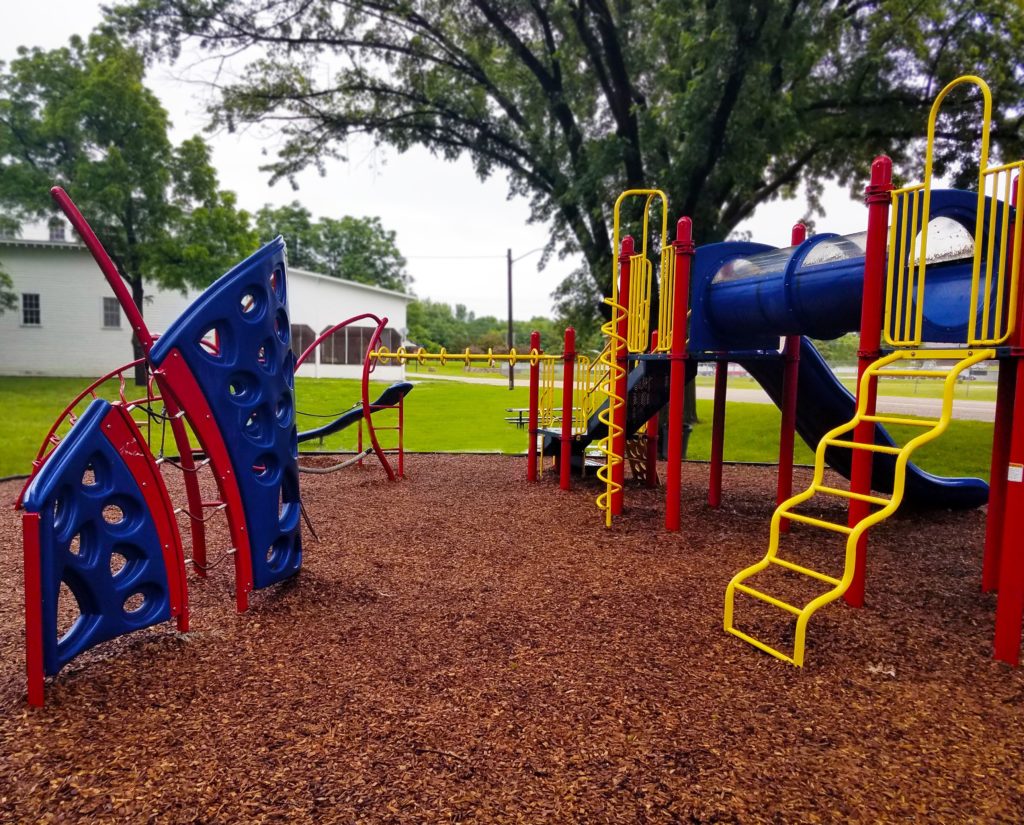 American Playground Company in Grand Island, as a division of The American Fence Company, enjoys access to the numerous resources provided by our parent company. That's in addition to the combined buying power that makes us extremely competitive on pricing but also allows additional customizations and services that those dreaming of Grand Island playgrounds won't find anywhere else.
American Playground Company's playgrounds, site amenities, shelters and more can be found throughout the Midwest. Our service areas include Sioux Falls, South Dakota; Rochester, Minnesota; Kansas City and Wichita, Kansas; Omaha, Lincoln and Grand Island Nebraska; Cedar Rapids, Iowa; Des Moines, Sioux City and Iowa City, Iowa.